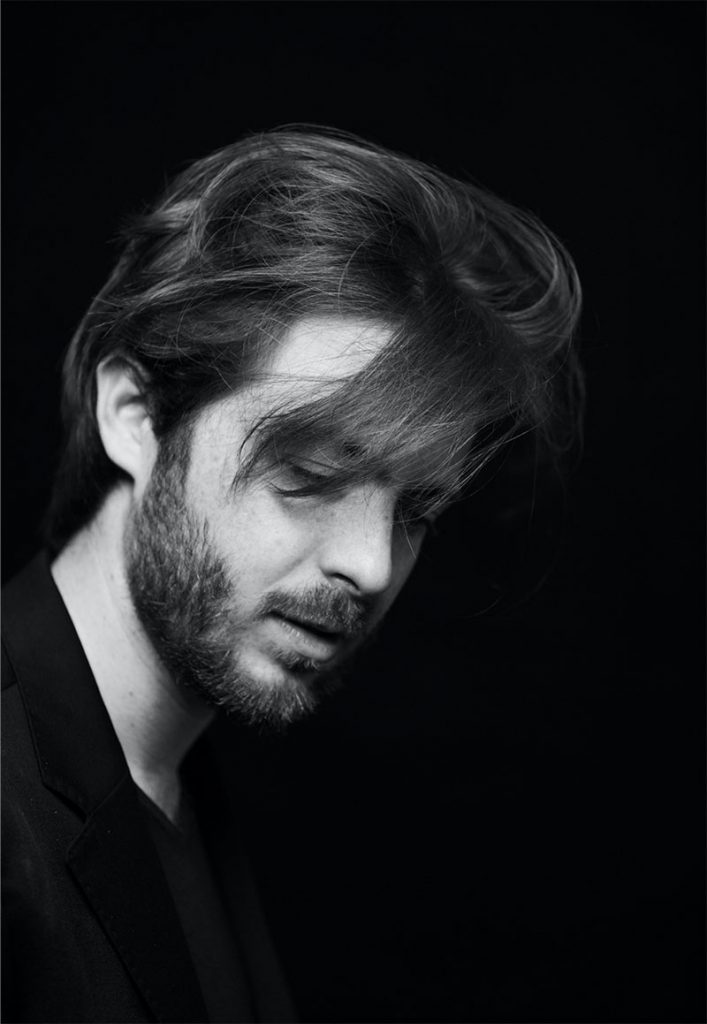 Born in 1989, Michele Marco Rossi gave more than 100 first performances and Italian premieres of New Music.
With a vast solo repertoire and together with ensembles and chamber music groups, he has performed new works by composers from all over the world and of different generations and contributed to extending the contemporary music repertoire, not just quantitatively but also in terms of exploring creative possibilities.
With the success of his solo debut at the 61st Festival of La Biennale di Venezia ("a pyrotechnical programme designed to exalt the cellist's extraordinary qualities as an instrumentalist and a performer", Il Giornale della Musica; "M. M. R. has demonstrated with a cleverly designed program that the cello and cellists have conquered new territories. A magnificent temperament", Neue Zürcher Zeitung), Michele Marco Rossi has brought to the stage an instrumental performance with a powerful new theatrical dimension .
Composers as Ivan Fedele, Fabio Vacchi, Vittorio Montalti, Noriko Baba, Alessandro Solbiati, Filippo Perocco, Lucia Ronchetti, Valerio Sannicandro, Hannes Kerschbaumer, Maurilio Cacciatore and Pasquale Corrado have composed new music for Solo Cello specifically for him.
In 2018 Michele Marco Rossi made his debut as soloist in Darmstadt, where he was invited to play at the Internationale Ferienkurse für Neue Musik, and Kairos released an album of Lucia Ronchetti's Action Music Pieces featuring him doing a cello solo performance.
In 2019 he gave the first performance of "De Culpa Sonoris", a new instrumental theatre project about Shakespeare commissioned by Mittelfest.
In this work, M. M. Rossi's role as actor and composer is ever more clearly defined and was described by critics as "brilliant" (Euronews): "the performative gesture of a guilt that scratches, severs and strikes, protagonist of an effective theatrical minimalism made of the body of the performer. A theatre that perfectly resembles its author, where sound is always affect. "(Operaclick). Only a few months later, M. M. Rossi returned to the Venice Biennale, this time as a soloist with the I Solisti Aquilani Orchestra, for the first performance of Pasquale Corrado's "Dove non si tocca in mare" ("Particularly accomplished, Corrado's cello concerto was fortunate to have as its soloist M. M. R., who reinvented the work with a challenging and exposed reading", ABC Cultura).
He has collaborated and taken part in first performances of music by composers from all over the world: Salvatore Sciarrino, Helmut Lachenmann, Krzysztof Penderecki, Klaus Huber, Enno Poppe, Arturo Fuentes, Unsuk Chin, Rune Glerup, Kenji Sakai, Lorenzo Troiani.
In 2017, he gave the first world performance of "Adagio e Minuetto variati" for cello and orchestra by Goffredo Petrassi ("the young Roman cellist confirms that he is an excellent virtuoso, particularly attentive to modern music", Il Giornale della Musica), with the Orchestra of Padova and Veneto directed by Marco Angius, and the first Italian performance of "Dioscuri" for two solo cellists and orchestra by Ivan Fedele, as first cello solosist with the Orchestra Sinfonica Abbruzzese. Dedicated to experimentation and to constantly researching new repertoires, techniques and instrumental possibilities, he is also involved in ancient music projects on original instruments, avant-garde theatre performances and collaborations as co-author.
He dedicates himself to create new programmes and multifaceted performances every year.